This is a visual and musical experience you don't want to miss out on. It is sure to clear up any midterm blues. If you don't click on this link...you will regret it. It is the best thing since
Crying While Eating.


Speaking of
Crying While Eating
...have you seen
Maria
???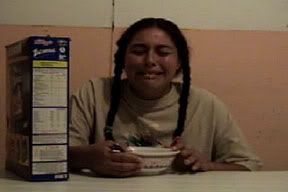 Not convinced by Anakin's turn to the dark side,
Joe John

PS-
Props to my beautiful roomie Amy for the HORSEBALLS.